Details

Category: Latest
Published on Tuesday, 26 February 2013 16:08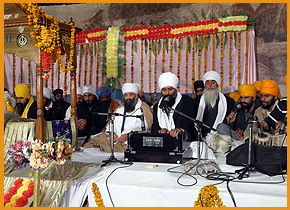 The turnout for the annual Barsi program of Sant Baba Tara Singh Ji was larger than previous years. Well-wishers and the sanggat arrived from all corners of india as well as from overseas. This year, the Guru Gobind Singh Khalsa College Public School at Sarhali was fully completed and used to house visiting sanggat. The open-air langar area was also shifted to a new area between the school and the NRI building - thereby reducing the crowds at the entrance to Gurpuri Sahib.
View photos of the 3-day barsi program.