Details

Category: Latest
Published on Sunday, 19 July 2015 18:47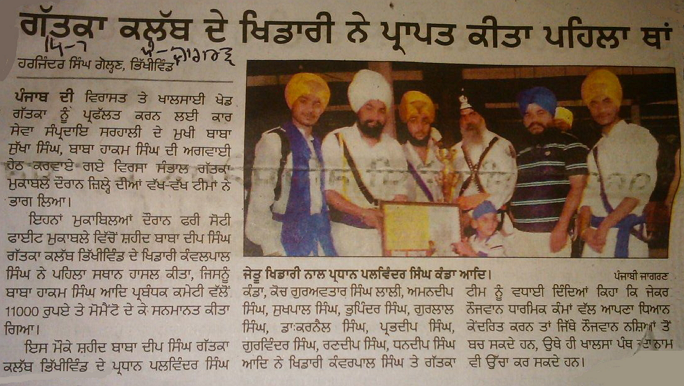 A gatka competition was organised by Sampardai Kar Sewa Sarhali's Baba Sukha Singh ji and Baba Hakim Singh ji in which a number of teams took part. The team from Baba Deep Singh Gatka Club Bhekhivind received the top prize for their excellent performance.
If Sikh youth were to get involved in religious activities such as this, they can escape the clutches of intoxicants and bring glory to the Khalsa Panth.